Text: IM Michael Rahal
Photo: Mark Livshitz
Nicosia, May 25th 2023


Yesterday afternoon, Annita Demetriou, president of the Democratic Rally party, gave her support to the FIDE Women's Grand Prix. Since 2021, she is the first female Speaker of the House of Representatives in Cyprus, the second maximum authority in the country.

Accompanied by Criton Tornaritis, President of the Cyprus Chess Federation, Demetriou enjoyed the afternoon games and was impressed by the concentration and focus of the players.



She was fascinated by the patience, courage, and concentration - "It's been fascinating watching the key players in the women's section here in the Cyprus Grand Prix. I am excited to see their courage and patience. I wish them the best of luck and success and I am looking forward to the final outcome".

Demetriou emphasized the gender perspective - "I am glad that we are giving emphasizing to the women's perspective for this game, which until now was mostly male-oriented. We are giving a great and positive message to society that it is about time for equality in all the levels and in every spectrum".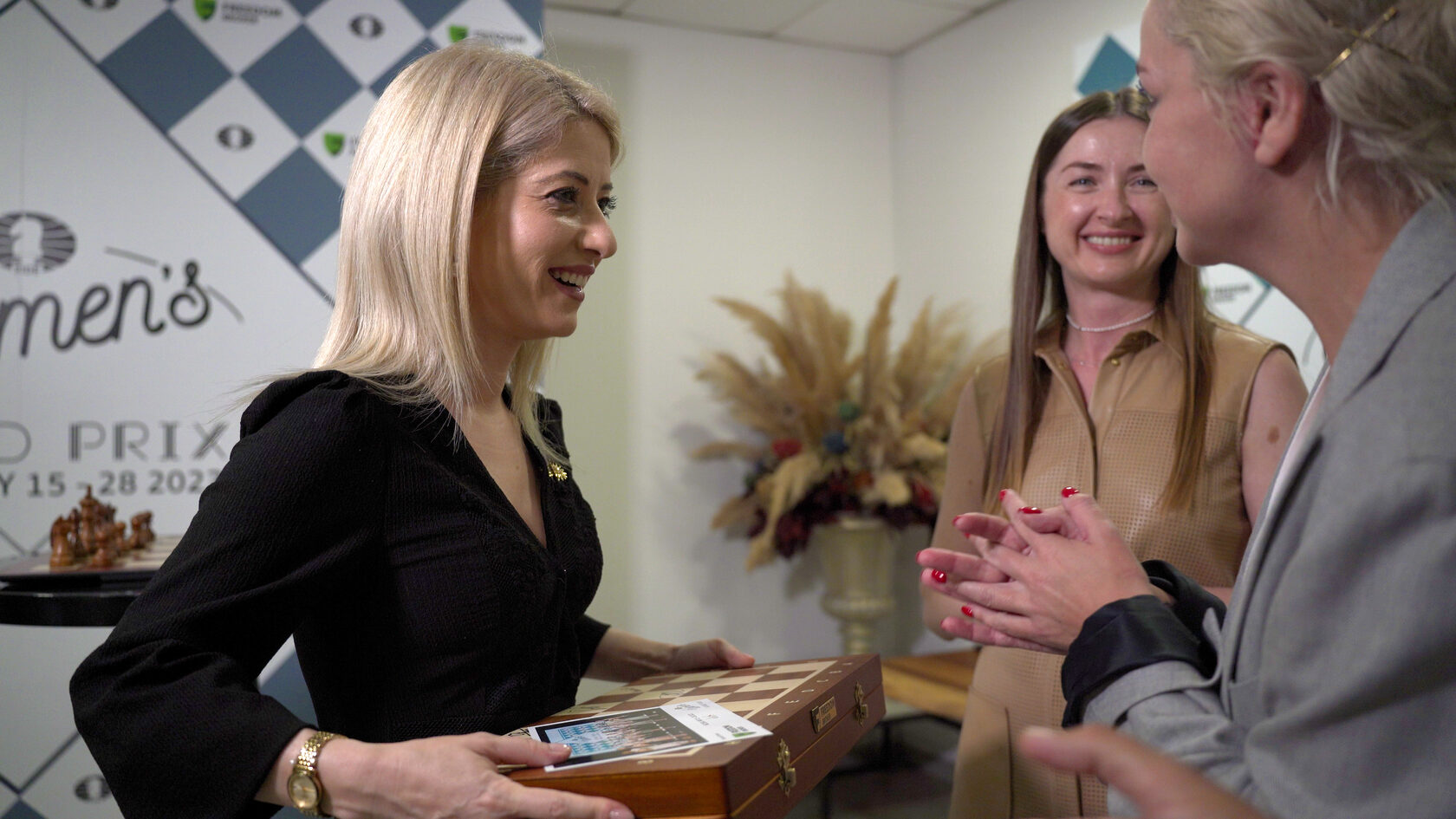 Finally, she acknowledged the work done by the organisers - "It's about time to think outside the box, to use new educational methods in school. You can learn lots of different things with chess: not only the game but also how to develop patience and strategies; it's a very exciting game and that's why I am glad to be here at this event".

Demetriou received a present from Olga Milko, Business Development Director of Freedom Finance Europe, the general supporter of the tournament: a chess set with the signatures of all the players in the event, and a signed postcard with the players in the opening ceremony.


About Freedom Finance Europe
Freedom Finance Europe, a subsidiary of Freedom Holding Corp., is a leading European stockbroker. The company's Freedom24 web and mobile app investment platform provides traders with direct access to 15 global stock exchanges, including NYSE, Nasdaq, LSE, Euronext and others. Freedom Finance Europe is licensed by Cyprus Securities and Exchange Commission (CySEC) with the right to cater clients from EU and EEA countries. The company is rated "B/B" by S&P Global Ratings. Headquartered in Limassol, the company has tied agents and representative offices in Berlin, Madrid, Paris, Milan, Vienna, Warsaw, and Athens.
More information:
https://freedomfinance.eu